The Connecticut Trail Finder is the state's go-to resource for discovering new trails across the state.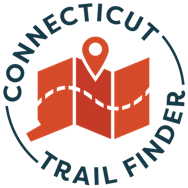 Every trail page on Connecticut Trail Finder has been vetted and approved by the people who know it best, the trail managers. Whether it is a state park, a town trail, a land trust preserve or a national treasure like the Appalachian Trail, the information we provide on the website comes right from the volunteers, trail stewards and park rangers who have on-the-ground knowledge of each trail system.
Use the Connecticut Trail Finder to:
Find trails with different characteristics including length, difficulty, location, features and more
Read and learn about the trail before you head out
Explore the map and get directions to parking
Create an account to keep track of your trails and favorites
Coming soon! 
More trails!
Trail side services – when you want to end a trail visit with some pizza, a cold drink or other amenities and attractions
Events calendar – find out what's going on across Connecticut
Have a trail to add?
Visit the Add TrailsAdd Trails to Trail Finder page and email the team at trails@uconn.edu.
CT Trail Finder is administered by UConn Extension with the generous support of the CT Department of Energy and Environmental Protection (CT DEEP)  and the CT Department of Transportation (CT DOT). Other partners include the Capitol Region Council of Governments (CRCOG), Connecticut Forest & Park Association CFPA), Connecticut Trail Census, The National Park Service (NPS) Rivers, Trails and Conservation Assistance Program and the Connecticut Outdoor Recreation Alliance (CORA). Visit the Partners & Funders page to learn more.